Identity theft cost people in the US $56 billion in 2020
What you get and why it's important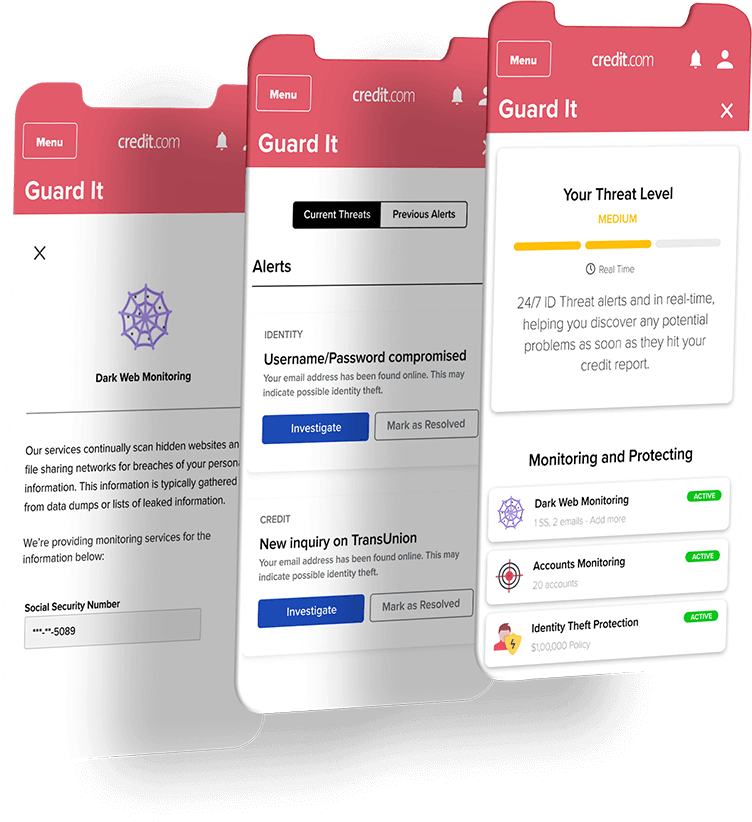 Identity protection services are becoming increasingly common. In fact, you may already have some kind of basic identity monitoring through your bank or credit card provider. The question is, what are they monitoring? The short answer is, probably not much.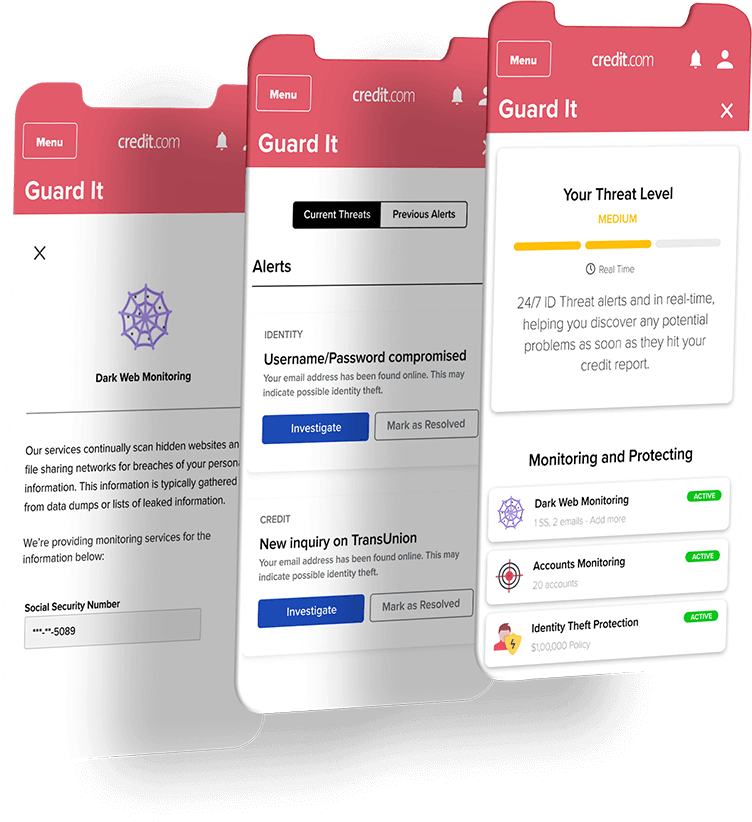 What we monitor:
New account applications
Social Security breaches
Credential or data leaks
New mortgage or loan applications
Changes to personal information
And more for only $24.99/mo
Stay a step ahead of identity thieves with ExtraCredit®
Over $100 of value. Free to try. Cancel anytime.
ExtraCredit
Lifelock Standard
$1 Million ID Insurance
US-based restoration team
Data breach alerts
Dark web monitoring
Four additional ExtraCredit features

ExtraCredit

Everything you need to master your credit.

Basic Competitor

An unsophisticated set of reactive alerts.
More reasons to protect your identity with Guard It
$1 million ID insurance
Despite what many would have you believe, no form of identity protection can completely guard you against identity theft. That's why Guard It includes insurance to cover financial loss, credit repair costs, legal defense expenses and even lost wages.
Dark web scans
The dark web is exactly what it sounds like—a highly encrypted version of the internet often used to steal and sell identities. Our services continually scan hidden websites and file-sharing networks for breaches of your personal information.
As mentioned in